Description
Novastar VX16s LED Display Video Processor All-in-one Controller is Novastar's new all-in-one video controller that integrates video processing, video control and led screen configuration into one unit.
Together with Novastar's V-Can video control software, it enables richer image mosaic effects and easier operations.
The VX16s novastar led controller supports a variety of video signals, Ultra HD 4K×2K@60Hz image processing and sending capabilities, as well as up to 10,400,000 pixels.
Thanks to its powerful image processing and sending capabilities, the Nova VX16S video screen controller ​can be widely used in applications such as stage control systems, conferences, events, exhibitions, high-end rental and fine-pitch displays.
Industry-standard input connectors:
2x 3G-SDI
1x HDMI 2.0
4x SL-DVI
16 Ethernet output ports load up to 10,400,000 pixels.
3 independent layers
1x 4K×2K main layer 2x 2K×1K PIPs (PIP 1 and PIP 2)
Adjustable layer priorities
DVI mosaic:
Up to 4 DVI inputs can form an independent input source, which is DVI Mosaic.
Decimal frame rate supported
Supported frame rates: 23.98 Hz, 29.97 Hz,47.95 Hz, 59.94 Hz, 71.93 Hz and 119.88 Hz.
3D:
Supports 3D display effect on the LED screen.The device output capacity will be halved after the 3D function is enabled.
Personalized image scaling:
Three scaling options are pixel-to-pixel, full screen and custom scaling.
Image mosaic:
Up to 4 devices can be linked to load a super large screen when used together with the video distributor.
Easy device operation and control through VCan
Up to 10 presets can be saved for future use.
EDID management:
Custom EDID and standard EDID supported
Device backup design:
In backup mode, when the signal is lost or the Ethernet port fails on the primary device, the backup device will take over the task automatically.
---
---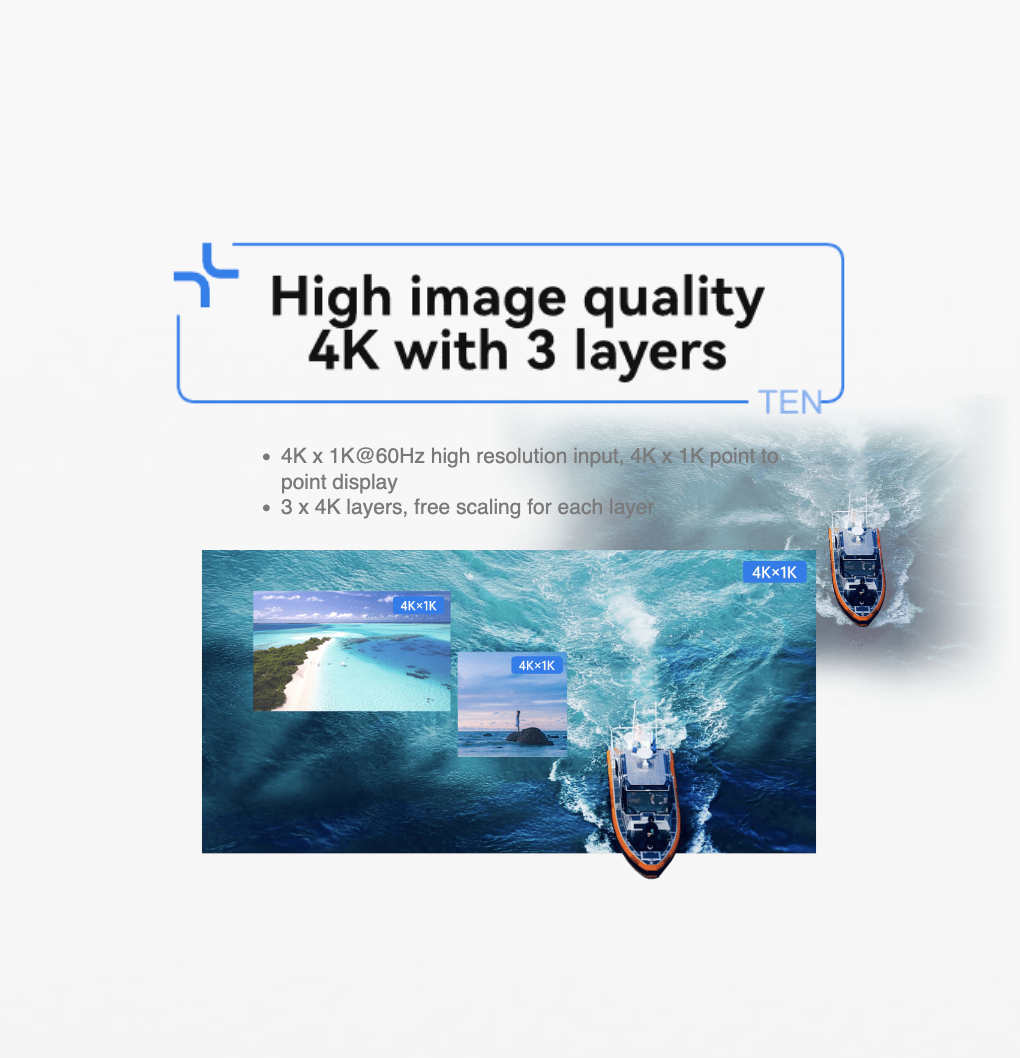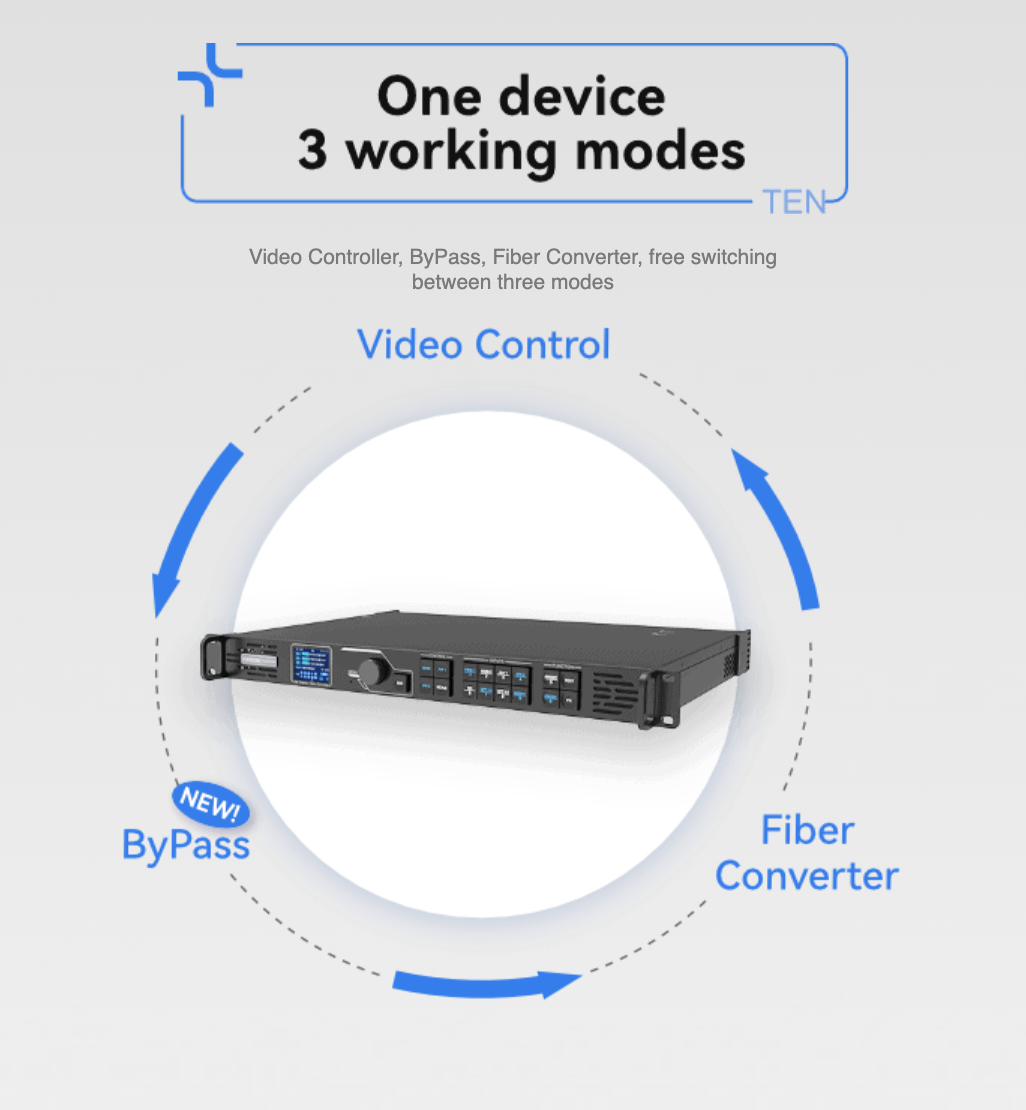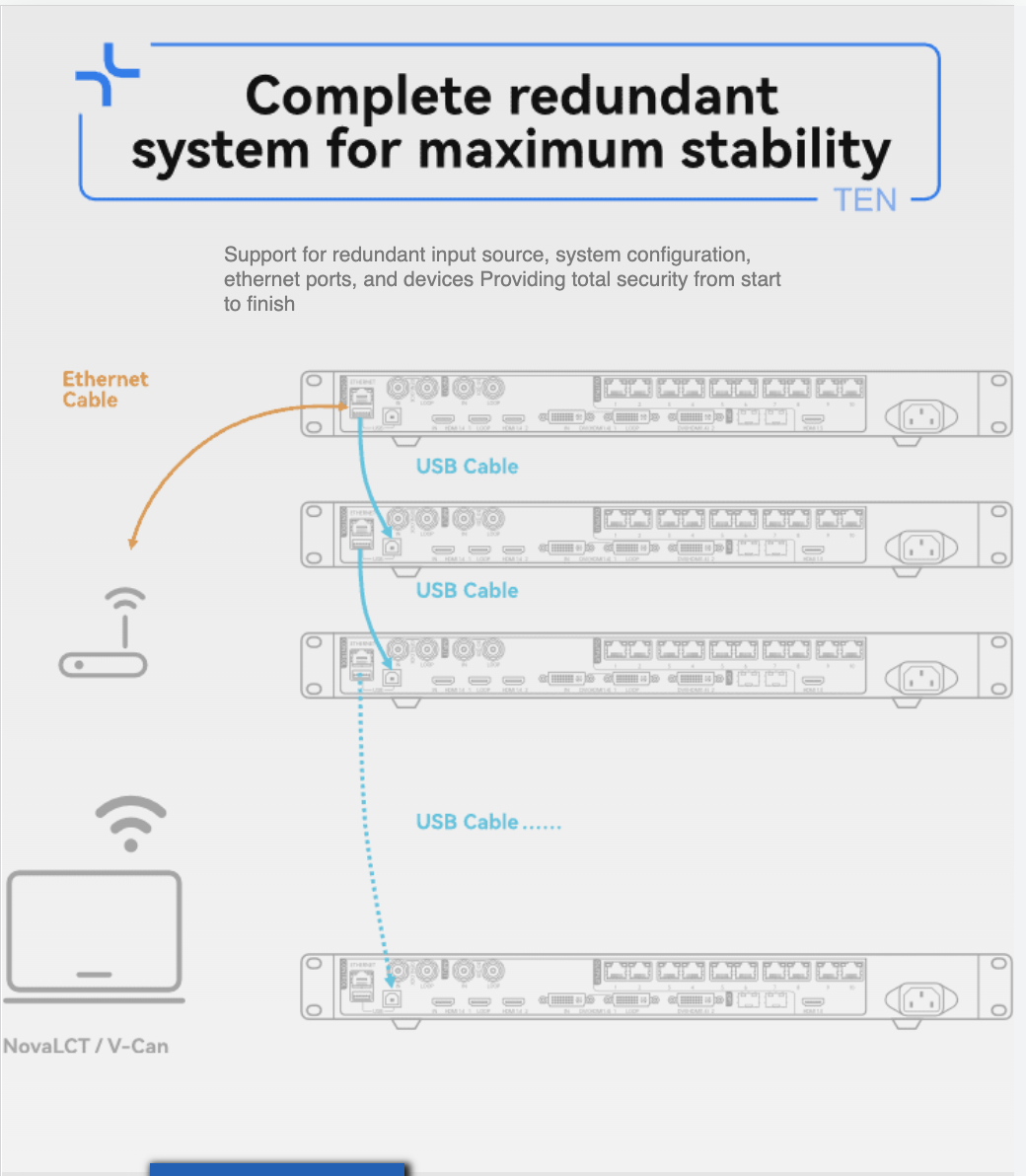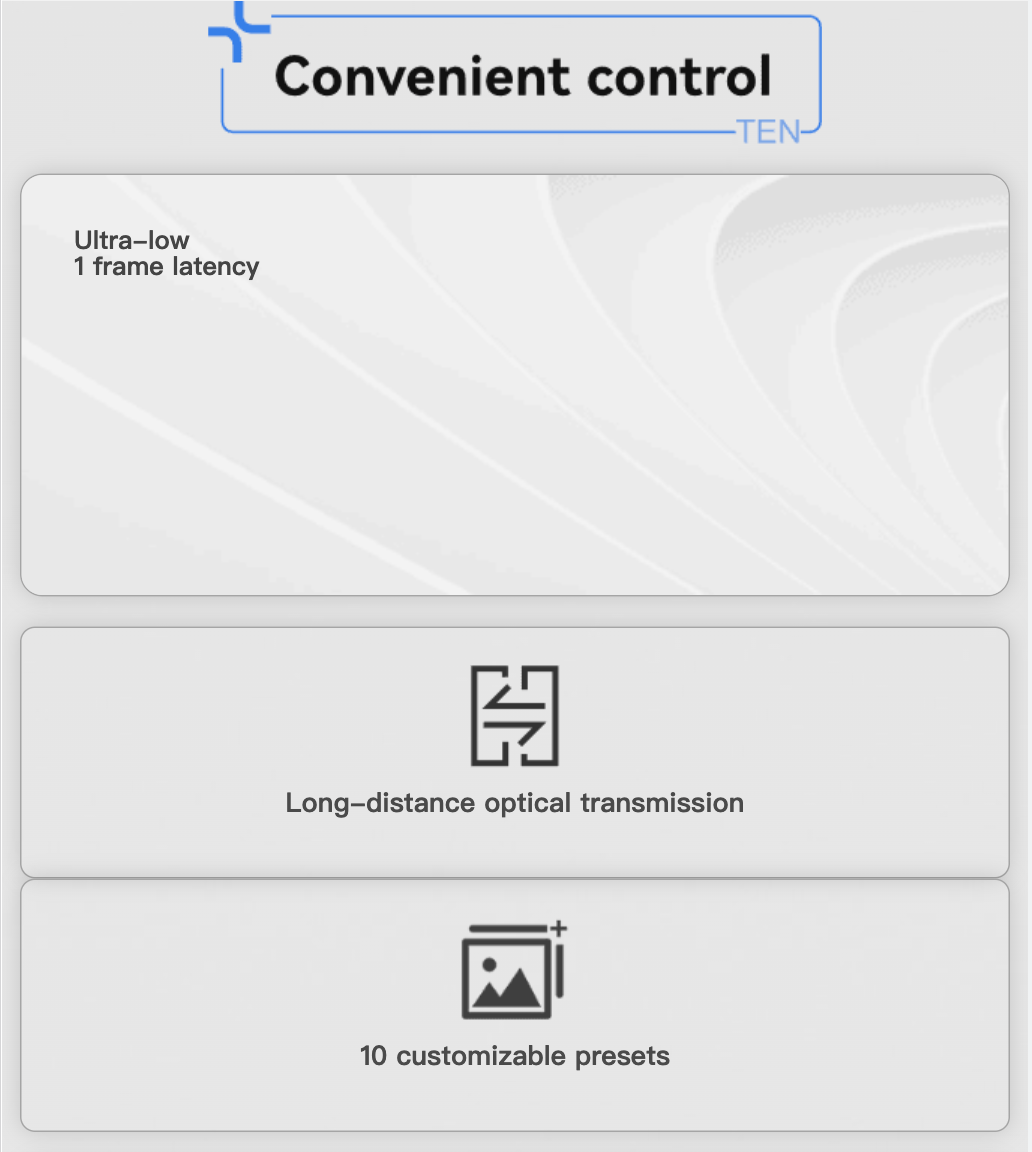 ---
---
VX16S/VX600/VX1000 Comparison

Device Model
VX16S
VX600
VX1000
Loading Capacity
10.4 million pixels
3.9 million pixels
6.5 million pixels
Max Width & Height
Max width: 10240 pixels / Max height: 8192 pixels
Layers
4x 4K×1K
3x 2K×1K
3x 4K×1K
Input Connectors
1x 3G-SDI
2x HDMI 1.4
1x DVI
1x OPT1
1x 3G-SDI
2x HDMI 1.3
1x DVI
1x OPT1
1x 3G-SDI
2x HDMI 1.4
2x DVI(HDMI 1.4??br /> 1x OPT1
Output Connectors
16x Ethernet Ports
1x HDMI1.3
1x HDMI1.3 LOOP
1x DVI LOOP
1x 3G-SDI LOOP
2x OPT
6x Ethernet Ports
1x HDMI1.3
1x HDMI1.3 LOOP
1x DVI LOOP
1x 3G-SDI LOOP
2x OPT
10x Ethernet Ports
1x HDMI1.3
1x HDMI1.4 LOOP
1x DVI LOOP
1x 3G-SDI LOOP
2x OPT
Presets
10
10
10
Control Connectors
1x Ethernet Port
2x USB (input & output)
1x Light Sensor
1x Ethernet Port
2x USB (input & output)
1x GENLOCK (IN & LOOP)
1x Ethernet Port
2x USB (input & output)
1x GENLOCK (IN & LOOP)
---
---
---
---