Description
IP68 Outdoor Front Service LED Screen 960x960mm P3.81 P4 P5.33 P5.7 P6.67 P8 P10
IP68 LED Screen Superior Design, Outstanding Features
To meet the needs of extremely high brightness, we fully use high-quality materials and exquisite craftsmanship to manufacture this module. After thousands of performance tests and stability tests, this new star has been introduced into the group of Front Access Series. There are enough pixel pitches for you to choose: P6.6, P8, and P10.
IP66 outdoor LED display Fully Front Access, Lighter and Easier
The concise structure and light weight are designed to reduce the pressure of constructions and transportation. The modules, power supply, receiving card, and other components can be removed in the front, which is convenient for the maintainer to maintain the LED screen. Single cabinet is: 30kgs Weight 110mm Thickness.
IP68 IP67 LED display billboard Fanless Design, Better Heat Dissipation
The LED screen is able to work properly without air conditioner even if the weather temperature is up to 55 degree. That is because LED modules and power supply are not in the same compartment, so the heat generated from the power supply won't affect the LED module, and the heat from the LED module won't get the power supply overheated neither. Meanwhile, the LED module back is left in the open space, and the power supply has a direct attach on metal case, so both of them can be cooled down quickly by the natural wind.
IP68 Waterproof LED Billboard P8 P10 Front Maintenance LED Screen More Than 10000nits, Ultimate Visual Performance
To display clearly what is on the LED screen in outdoor scenes, we adopt the new methods of superior PCB design and LED chip to make brightness reach more than 10000nits. With the ultra-high brightness, refresh rate and gray scale, the visual performance of the screen is unexceptionable. Moreover, the aspect ratio of this cabinet is 4:3, and it is very easy to make the aspect ratio of screen reach 4:3 or 16:9. This design makes the vision even better.
IP68 Front Open Outdoor LED billboard Extremely Protective Methods: IP68
The LED display in outdoor scenes will face more challenges than the indoor ones such as the damage of dust and water. To make the LED display function safe and stabe in outdoor scenes, we adopt the advanced protective methods to withstand heavy rain and strong winds. We also utilize the excellent physical design to reduce the energy cost. IP68 20% Energy Saved.
Front service / front access IP68 led billboard display Easy-installing front maintenance outdoor led screen Application Fields
To fit every different scene, our products utilize superior materials with the concise and strong structure. This product is usually used in: Truck Trailers; Scoreboards; Digital Out Of Home(DOOH).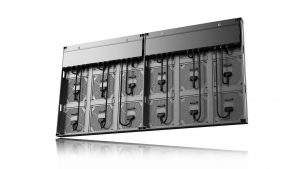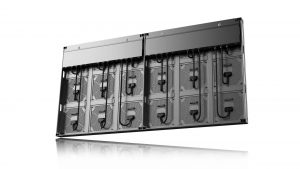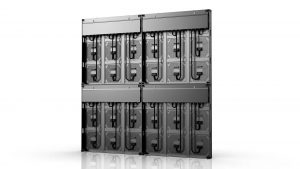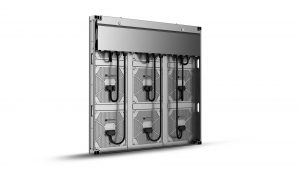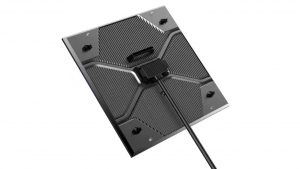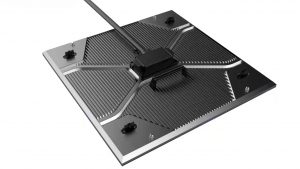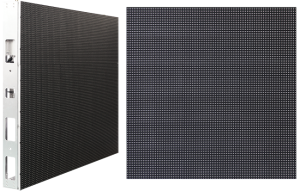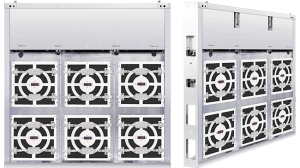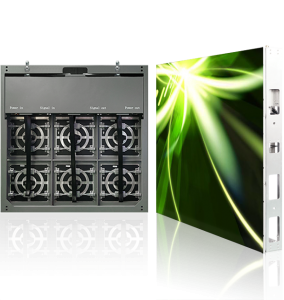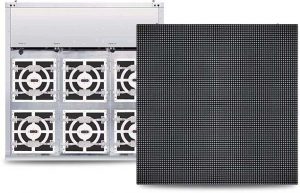 IP68 Outdoor Front Service LED Screen 960x960mm P3.81 P4 P5.33 P5.7 P6.67 P8 P10
Leeman Front Maintenance Waterproof IP68 Outdoor LED Display 960×960 Front Service Specification
Model name
LEEMAN P4
LEEMAN P5.33
LEEMAN P6.67
LEEMAN P8
LEEMAN P10
Pixel Pitch (mm)
4
5.33
6.67
8
10
Pixel Density (dot/m2)
62500
40000
22478
15625
10000
Gold Wire LED Chip
NationStar
NationStar
NationStar
NationStar
NationStar
LED sealing Type
SMD1921
SMD2525
SMD2727
SMD3535
SMD3535
Module Size (mm * mm)
320*320
320*320
320*320
320*320
320*320
Module Resolution (PX* PX)
80*80
64*64
48*48
40*40
32*32
Brightness (cd/m2)
6500
7000
7500
8000
8500
Grey Scale(bit??/td>
??6
??6
??6
??6
??6
Driving IC
ICN2153
ICN2153
ICN2153
ICN2153
ICN2153
Refresh Rate (Hz)
3840
3840
3840
3840
3840
Maximum Cabinet Power Consumption (W)
500
500
500
500
500
Average Cabinet Power Consumption (W)
150
150
150
150
150
Cabinet Size (mm * mm)
960*960
960*960
960*960
960*960
960*960
Cabinet Weight (Kg)
25KG
25KG
25KG
25KG
25KG
Cabinet Thickness(mm)
75
75
75
75
75
Horizontal Viewing Angle (Deg)
160
Vertical Viewing Angle (Deg)
140
Input Voltage (V)
110-220V/200-240V
Working Temperature (??
-20~ +40
Working humidity(RH??/td>
10%~90%
Storage temperature range
-40~ +80
Operation humidity (RH):
10%~90%
Waterproof Level
IP68
working life
10,0000H
Working Environment:
Outdoor and Indoor
Installtion Method
Rental and Fixed Installation
Maintenance method
Dual Service, Front Maintenance and Back service
Warranty time
5 years warranty time and free lifetime technical support
Certification
UL CE ETL ROHS EMC FCC ISO, IECEE, CB